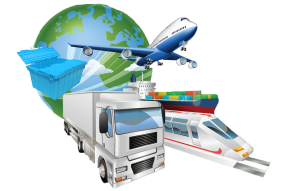 With increased globalization and offshore general merchandise sourcing, global supply chain is a major factor to be considered for business.Global business is becoming ever more reliant on logistics and supply chain management in order to keep pace with the demands of an increasingly global economy. This is why MAVENS' planet team acknowledge that the supply chain can be a value creator and a source of competitive advantage.
Exporters constantly faces pressure to reduce shipping costs difficulty finding reliable, well managed shipping companies complications of moving freight on their schedule rather than on a carrier's schedule the challenge of finding quality staff for effective control of their logistics services needs. Many exporters are turning to a partner that can remove these weights from their load, allowing them to focus on the things that made their businesses great. We act as an extension of our own business to manage all aspects of Global Supply Chain and thus providing you with reduced costs of procurement, decreasing the risks related to purchasing activities by quick, easy and best custom clearance and freight forwarding services.We creatively utilize a spectrum of transportation solutions to reduce your supply chain costs and maximize your supply chain efficiency.
We engage ourselves personally, as your logistic service providers in the optimization of conditions for the export of product to the buyer easily because MAVENS' Supply Chain believes in improving your tomorrow!!